Invisalign Treatment in Baton Rouge, LA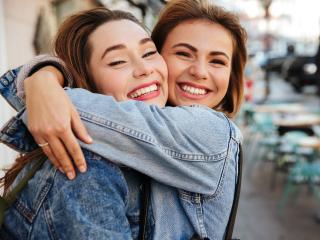 Straighten Your Teeth Discreetly & Confidently
Our experienced, compassionate dentists and our team at Corkern Family Dental offer our patients exceptional Invisalign® treatment in Baton Rouge, LA. Our goal is to provide you with a customized orthodontic treatment plan that results in a smile that is healthy, beautiful, and inspires a lifetime of confidence. We are genuinely concerned about the comfort and dental health of our patients. When you trust your smile to Corkern Family Dental, you're choosing the highest quality professionals for your Invisalign treatment.

The Clear Alternative to Metal Braces
Invisalign is a revolutionary leap in orthodontic technology that lets you straighten your teeth without the use of brackets, wires, and bands. It's a convenient, clear, and discreet alternative to metal braces.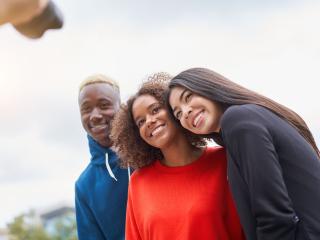 Invisalign & Its Benefits
Invisalign can correct as many dental flaws as traditional metal braces, yet it is a much more convenient treatment option. Invisalign aligners have many benefits, including:
The ability to remove your straightening device whenever you wish
Freedom to enjoy all of your favorite foods without fear of anything getting stuck or broken
Less frequent office visits (usually only one visit every 4 to 6 weeks)
Nearly invisible treatment as your beautiful, straight smile is created
The ability to brush and floss normally to maintain good oral health
Smooth, comfortable molded plastic that will not irritate your gums, cheeks, and lips as traditional brackets would
Smooth plastic aligners don't have the many nooks and crannies of traditional braces, where bacteria love to gather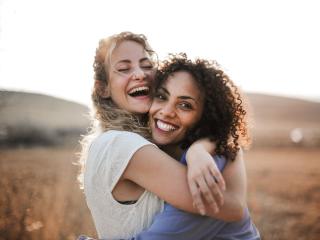 How Invisalign Works
Once our dentist has determined that you're a good candidate for Invisalign, we'll make a digital impression of your teeth. This impression will be sent along with your customized treatment plan to Invisalign's lab. Invisalign then uses its advanced computer technology to calibrate a sequence of finely-tuned aligners made just for you. The total number of aligners you receive will depend upon the treatment plan developed by you and our dentist.

You'll wear each aligner for about two weeks, taking it out for eating, brushing, and flossing. As you replace each aligner with the next, your teeth will gradually move into their final alignment prescribed by our dentist. You will need to visit our office approximately once every 6 weeks, so we can check your progress and give you your next aligners.
Schedule Your Complimentary Consultation for Invisalign Treatment in Baton Rouge, LA Today
To experience 5-star-rated dental care from Corkern Family Dental, schedule your appointment today by calling 225-452-2877 or
clicking here
for our convenient online form.
If you are interested in cosmetic dentistry, you can take advantage of our
Complimentary Cosmetic Dentistry Consultation
which includes a discussion of your goals, an in-depth exam, digital x-rays, and a personalized treatment plan.
For those looking for orthodontic treatment, we offer a
Complimentary Orthodontic Consultation
including a discussion of your goals, an in-depth exam, digital x-rays, and a personalized treatment plan.
We also offer a
Complimentary BOTOX® Consultation
which includes a discussion of your goals and a personalized treatment plan.
As one of the premier dental practices in Baton Rouge, LA, our dentists and team at Corkern Family Dental also provide 5-star dental care to patients from Baker, Zachary, Denham Springs, Walker & Livingston, LA & the surrounding areas.