TMJ Treatment in Baton Rouge, LA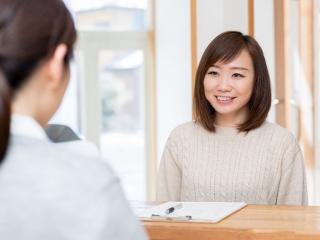 Get the Relief You Need from Our Experienced Providers
TMJ, or temporomandibular joint disorder (TMD), refers to a group of disorders affecting the joint that joins the jaw to the skull (temporomandibular joint or TMJ). This disorder often results in discomfort or pain, difficulty with the jaw, earaches, and migraines. If you are experiencing any of these symptoms from TMJ or from teeth grinding, seek relief with TMJ treatment in Baton Rouge, LA. Our 5-star-rated dentist will assess your symptoms and recommend appropriate therapies that can improve TMJ and teeth grinding.
There are many causes of TMJ, including, but not limited to:
Trauma to the jaw or TMJ
Arthritis
Grinding of the teeth
Jaw clenching
Misaligned bite
Poor posture
Stress
Dislocation
Disease or illness
Symptoms of TMJ may include:
Prevalent pain or soreness in the jaw, especially at certain times of the day
A popping or clicking sound when the mouth is opened or closed
Trouble opening and closing the mouth or chewing
Misaligned bite
An earache not caused by infection
A toothache not caused by infection or other dental health issues
Jaw pain when chewing, biting, yawning, or speaking
A 'locked' or stiff jaw when chewing, biting, yawning, or speaking
Recurring tension headaches or migraines, especially if present upon waking
Recent changes to your bite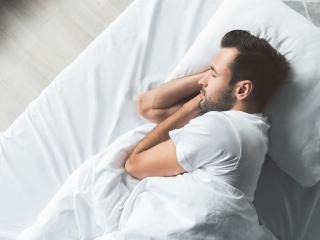 Night Guards
Grinding your teeth while sleeping can be a severe problem because it can cause significant decay and damage to the surface of your teeth, and diminish their life expectancy and function. If your teeth are injured from grinding and clenching your teeth while sleeping, we offer night guards to prevent injury to your teeth while you sleep.

Night guards help protect your teeth and provide a barrier between the upper and lower teeth during nighttime grinding. Down the road, night guards may also help you avoid paying unnecessary costs in dental restorations. We customize your night guard to fit the dimensions of your mouth and protect your teeth. Because your night guard is fitted for you individually, it will stay in your mouth comfortably when you are sleeping and make it easier for you to breathe.

If you tend to suffer from headaches or facial pain due to teeth grinding, your night guard can help with this, too! This type of pain is often caused by the overuse of and strain on your facial muscles that occurs from teeth clenching or grinding. When you wear your night guard to sleep, the occlusal appliance can lessen muscle activity in your jaw. That means less muscle strain to cause pain.
Schedule an Appointment to Learn More About TMJ Treatment in Baton Rouge, LA Today
To experience 5-star-rated dental care from Corkern Family Dental, schedule your appointment today by calling 225-452-2877 or
clicking here
for our convenient online form.
If you are interested in cosmetic dentistry, you can take advantage of our
Complimentary Cosmetic Dentistry Consultation
which includes a discussion of your goals, an in-depth exam, digital x-rays, and a personalized treatment plan.
For those looking for orthodontic treatment, we offer a
Complimentary Orthodontic Consultation
including a discussion of your goals, an in-depth exam, digital x-rays, and a personalized treatment plan.
We also offer a
Complimentary BOTOX® Consultation
which includes a discussion of your goals and a personalized treatment plan.
As one of the premier dental practices in Baton Rouge, LA, our dentists and team at Corkern Family Dental also provide 5-star dental care to patients from Baker, Zachary, Denham Springs, Walker & Livingston, LA & the surrounding areas.