Root Canals in Baton Rouge, LA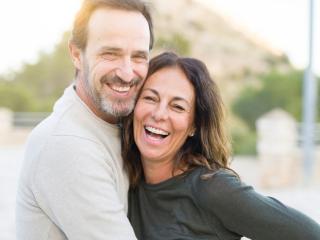 Restore the Health & Full Function of Your Teeth & Mouth
In the past, root canals have had a reputation for being painful procedures, but modern technology in the field of dentistry has changed all that. At Corkern Family Dental, our expert dentists are highly experienced in root canals in Baton Rouge, LA, and can ensure that your procedure is painless. We will also help you minimize any discomfort after you return home with recommendations on how to care for your tooth during the healing process.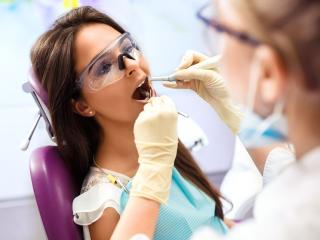 What Is a Root Canal?
A root canal is a procedure used to salvage a tooth by removing an infected and damaged root nerve. The tooth may become extremely sensitive to both pressure and temperature and intense pain can be expected. No symptoms may be present in the initial stages. However, in the advanced stages of decay and infection, an abscess will form.

If you are facing this type of decay or infection, you have two options: pull the affected tooth or save the tooth through root canal therapy. When extracting a decayed or infected tooth, significant and costly dental problems will arise for adjacent teeth. In the end, tooth extraction may cause more problems than it will solve. Getting a root canal is a much more desirable alternative, as it will provide full functionality to the tooth and mouth, and will not cause any future problems with adjacent teeth.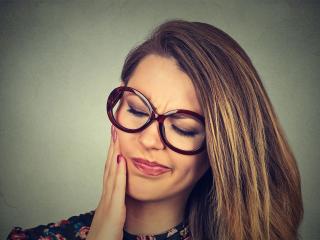 Reasons for a Root Canal
The reasons our dentists will recommend root canal therapy include the following:
Decay has reached the tooth pulp (the living tissue inside the tooth)
Development of infection or abscess inside the tooth or at the root tip
Trauma or injury to the tooth
Root canal procedures are usually completed in one visit to Corkern Family Dental. Using special instruments, our dentist will remove the pulp, nerve tissue, bacteria, and tooth decay (if present).
Once the tooth is thoroughly cleaned, the roots and the inner cavity of the tooth will be filled and sealed. The tooth will then be sealed with a filling, and then a crown (at a future appointment). This will protect the tooth, prevent further breakage, and restore full functionality. In addition, the restoration that root canal therapy provides will usually last a lifetime.
Schedule an Appointment to Learn More About Root Canals in Baton Rouge, LA Today
To experience 5-star-rated dental care from Corkern Family Dental, schedule your appointment today by calling 225-452-2877 or
clicking here
for our convenient online form.
If you are interested in cosmetic dentistry, you can take advantage of our
Complimentary Cosmetic Dentistry Consultation
which includes a discussion of your goals, an in-depth exam, digital x-rays, and a personalized treatment plan.
For those looking for orthodontic treatment, we offer a
Complimentary Orthodontic Consultation
including a discussion of your goals, an in-depth exam, digital x-rays, and a personalized treatment plan.
We also offer a
Complimentary BOTOX® Consultation
which includes a discussion of your goals and a personalized treatment plan.
As one of the premier dental practices in Baton Rouge, LA, our dentists and team at Corkern Family Dental also provide 5-star dental care to patients from Baker, Zachary, Denham Springs, Walker & Livingston, LA & the surrounding areas.