Dental Crowns in Baton Rouge, LA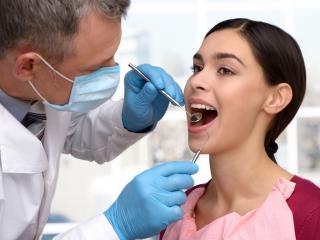 We Can Put a Smile Back on Your Face In No Time
If your tooth decay is extensive, your tooth may require more than a dental filling. When tooth decay threatens the health of your tooth, surrounding teeth, and surrounding gums, it may be necessary to cover the tooth after removing all of the tooth decay. If this is the case, same-day dental crowns in Baton Rouge, LA may be the solution for tooth decay in a spot that is difficult to fill.
What Is a Dental Crown?
Much like a crown that sits on the head of royalty, a dental crown sits on top of a tooth that is almost no longer salvageable. Here are some ways that a dental crown can help you have a better smile.

Fix Cracked or Broken Teeth – Cracks or breaks can potentially expose the inside of your tooth to the bacteria in your mouth, leading to infection, abscess, and many other problems. A dental crown will support and protect your tooth against further damage while sealing out any harmful bacteria.

Protect a Tooth Treated with a Root Canal – After we complete a root canal, we can place a dental crown over the tooth, all in one appointment. This gives you a totally natural-looking tooth that withstands biting forces.
Repair Extensive Tooth Decay – Tooth decay can ravage a tooth, and even after the decay is gone, there may not be enough tooth left to support a simple dental filling. A dental crown will hold your damaged tooth together and give you back a usable tooth.

Complete Your Dental Implant – Solid crowns are often used as dental implant restorations. After your implant placement in our office, you can have a sturdy, stable, and reliable tooth back in your smile in as little as a single visit.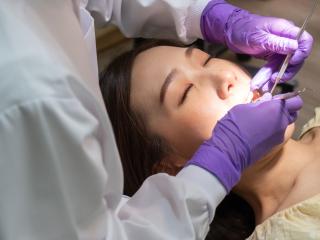 What To Expect During Your Appointment
Using the base structure of your teeth, a new tooth will be molded as a cover for your damaged tooth. If action is necessary before the new tooth can be ready, you may have an initial visit to prepare the tooth, with a secondary visit to crown the tooth. Our dentist will take an impression of your teeth for a dental crown, making necessary modifications for a complete tooth. We will salvage as much of your existing tooth as we can before placing the dental crown over your salvaged tooth. Additionally, you will benefit from the convenience of same-day crowns we can create right here in our office!
Experience Same-Day Dental Crowns in Baton Rouge, LA
To experience 5-star-rated dental care from Corkern Family Dental, schedule your appointment today by calling 225-452-2877 or
clicking here
for our convenient online form.
If you are interested in cosmetic dentistry, you can take advantage of our
Complimentary Cosmetic Dentistry Consultation
which includes a discussion of your goals, an in-depth exam, digital x-rays, and a personalized treatment plan.
For those looking for orthodontic treatment, we offer a
Complimentary Orthodontic Consultation
including a discussion of your goals, an in-depth exam, digital x-rays, and a personalized treatment plan.
We also offer a
Complimentary BOTOX® Consultation
which includes a discussion of your goals and a personalized treatment plan.
As one of the premier dental practices in Baton Rouge, LA, our dentists and team at Corkern Family Dental also provide 5-star dental care to patients from Baker, Zachary, Denham Springs, Walker & Livingston, LA & the surrounding areas.