Veneers in Baton Rouge, LA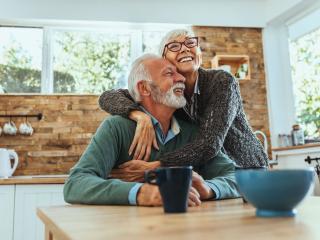 We Can Help You Achieve Your Best Smile
If you have chipped or stained teeth or gaps between your teeth, our porcelain veneers in Baton Rouge, LA can help restore your beautiful smile. At Corkern Family Dental, our team is experienced in cosmetic dentistry and offers veneers as a non-invasive, permanent solution to unattractive teeth. Veneers are natural-looking and comfortable, and they can provide you with the boost in self-confidence you need to love your smile again.
Veneers can enhance your smile by:
Cosmetically perfecting your smile
Correcting crooked teeth
Fixing misshapen teeth
Correcting severe discolorations/stains on teeth
Correcting teeth that are too small or too large
Fixing unwanted/uneven spaces between teeth
Repairing chipped or worn teeth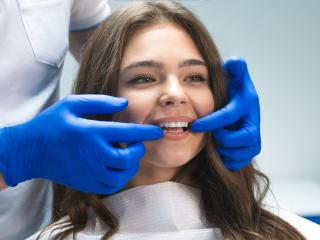 What to Expect
Veneers are shaped and custom-made in a dental laboratory and when bonded to your teeth, can make your smile beautiful and flawless. The procedure takes place over the course of two visits to our dental office. In the first visit, your teeth will be prepared to receive the veneers. They are lightly buffed and the surface is shaped to prepare for bonding and the additional thickness provided by the veneers. Molds (impressions) will also be taken to provide the custom fitting of the veneers to your teeth. Our dentist will also choose the correct shade to match the surrounding teeth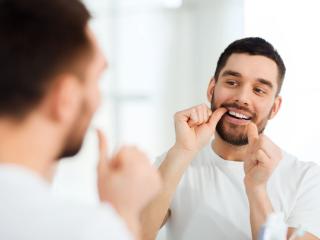 How To Care For Veneers
Naturally, once you've received your veneers, you'll want to make sure you take care of them properly. Our dentist will be happy to advise you about maintaining their care, including proper daily brushing with a non-abrasive toothpaste. In addition, you should floss as you would with regular teeth. Although veneers are highly stain-resistant, we recommend that you limit your intake of coffee, tea, wine, and other stain-inducing foods. With the proper care, veneers can last up to 10 years before needing to be replaced.
Schedule an Appointment to Learn More About Veneers in Baton Rouge, LA Today
To experience 5-star-rated dental care from Corkern Family Dental, schedule your appointment today by calling 225-452-2877 or
clicking here
for our convenient online form.
If you are interested in cosmetic dentistry, you can take advantage of our
Complimentary Cosmetic Dentistry Consultation
which includes a discussion of your goals, an in-depth exam, digital x-rays, and a personalized treatment plan.
For those looking for orthodontic treatment, we offer a
Complimentary Orthodontic Consultation
including a discussion of your goals, an in-depth exam, digital x-rays, and a personalized treatment plan.
We also offer a
Complimentary BOTOX® Consultation
which includes a discussion of your goals and a personalized treatment plan.
As one of the premier dental practices in Baton Rouge, LA, our dentists and team at Corkern Family Dental also provide 5-star dental care to patients from Baker, Zachary, Denham Springs, Walker & Livingston, LA & the surrounding areas.