5-Star-Rated Baton Rouge Dentist
As far back as I can remember I wanted to be a doctor. When I was in the fourth grade, my best friend and I decided that we were going to be plastic surgeons. I'm not really sure why – I guess we thought it sounded cool. Honestly, what does a fourth grader even know about plastic surgery? As I got older I had family, friends, and other acquaintances who encouraged me to look into dentistry.

After I graduated from Dunham here in Baton Rouge, I headed north on I-55 to Oxford, MS intent on being a dentist. I had my share of growing pains learning how to be a college student at Ole Miss before a fateful moment in my life occurred during my Junior year which refocused my ambitions and gave me a more clear direction for where I wanted to go with my life. I was a part of the Big Brother program and I noticed that my little brother was being constantly picked on because of his teeth. Then and there it hit me that, although I wasn't destined to be the plastic surgeon I thought I was going to be when I was 10, I could still do something that could have immense long-term physical and psychological effects on people.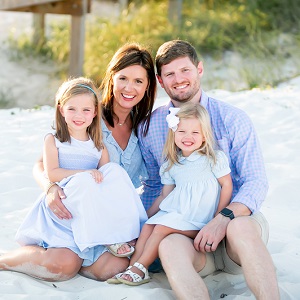 Fast forward a couple of years and I entered dental school in 2009 at the LSU Health Sciences Center in New Orleans. I graduated in 2013 and was accepted into the Advanced Education in General Dentistry (AEGD) program at the University of Alabama-Birmingham VA Hospital. I received extensive training in implant placement and restoration. After completion of my year-long course work I moved back to Baton Rouge and began working for Dr. Tom Foster in July of 2014.

Since then my wife, Karen, and I have welcomed two little girls into our lives, Kennedy and Avery Claire. Growing up I always thought I was going to have boys but I figured out quickly I could settle into a girl dad role pretty seamlessly. We took over our practice in February of 2019 and we've been full speed ahead since. Running a practice and chasing around two little ones at home takes up most of our time, we try to travel as often as we can whenever we are able to slip away. Personally I'd like to hunt and play golf a little more than I do but we've got a lot going on around here.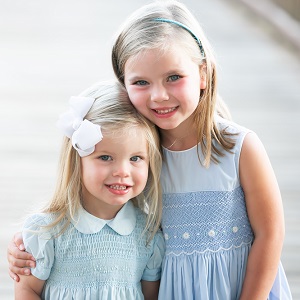 Sometimes things don't always work out how you envision them but they always work out for the best. My friends never miss an opportunity to remind me that "you're not a real doctor, you're just a dentist" but I take immense pride in my position in life and how far I have come. I have been blessed with a beautiful family and the opportunity to aid my community in an immense way.

I know dentistry can be a scary thing for some but I want everyone to know that my team and I are here for you in every way. Our goal is to make each and every person feel at home here in our office. We want your experience with us to be as comfortable as possible while we navigate down this path together to wherever you want to go in your dental journey.