Teeth Whitening in Baton Rouge, LA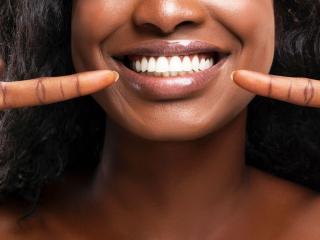 Brighten Your Smile With Our Advanced System
Like many people, you may feel unhappy about the color of your teeth. Maybe you've even tried over-the-counter bleaching products with little to no success. You need an effective way to remove the stains that give your teeth that dull, yellow appearance. With teeth whitening in Baton Rouge, LA you can achieve the brilliant smile you've always wanted!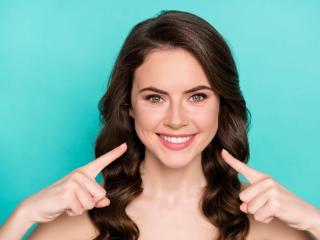 What Causes Teeth to Stain?
There are many things that can cause teeth to stain, including:
Tobacco, coffee, tea, soda, red wine, berries, or any food or drink with dark pigmentation
Plaque and tartar deposits
Use of the antibiotic tetracycline during childhood (this creates dark ribbons of color)
Ingestion of excess fluoride while teeth are forming (this gives teeth a mottled look)
Trauma to the mouth and teeth, which can cause yellow, brown, and gray spots
The natural aging process
Brushing after every meal can ensure that stain-causing particles are removed from your mouth, however, residual particles will remain on your teeth and gums. Over time, you may notice your smile becoming less vibrant, resulting in a less confident smile.
KöR Whitening System
Corkern Family Dental proudly offers the KöR Whitening System, an incredibly effective whitening peroxide gel, to our patients. All peroxide gels work by forming hydrogen peroxide as their end product. Hydrogen peroxide breaks down to water, oxygen, and numerous radicals and byproducts known as "bleaching factors" that lighten teeth.
Optimal whitening results are achieved only when these whitening gels are:
Fully potent
Chemically influenced to produce a high percentage of free radicals (instead of simply oxygen and water)
Allowed extended time for these factors to diffuse thoroughly into the microstructure of teeth
KöR whitening KöR-Seal™ trays are specifically designed to seal both saliva and sulcular fluid out of the whitening trays. These trays, in combination with KöR whitening gels, provide 6 to 10 hours of whitening activity compared to the typical 25-35 minutes of other systems.

The result is a thorough cleansing of debris from between enamel prisms rejuvenating the enamel back to its youthful ability to whiten quickly and thoroughly — delivering truly amazing whiteness.
Schedule Your Appointment for Teeth Whitening in Baton Rouge, LA Today
To experience 5-star-rated dental care from Corkern Family Dental, schedule your appointment today by calling 225-452-2877 or
clicking here
for our convenient online form.
If you are interested in cosmetic dentistry, you can take advantage of our
Complimentary Cosmetic Dentistry Consultation
which includes a discussion of your goals, an in-depth exam, digital x-rays, and a personalized treatment plan.
For those looking for orthodontic treatment, we offer a
Complimentary Orthodontic Consultation
including a discussion of your goals, an in-depth exam, digital x-rays, and a personalized treatment plan.
We also offer a
Complimentary BOTOX® Consultation
which includes a discussion of your goals and a personalized treatment plan.
As one of the premier dental practices in Baton Rouge, LA, our dentists and team at Corkern Family Dental also provide 5-star dental care to patients from Baker, Zachary, Denham Springs, Walker & Livingston, LA & the surrounding areas.