Dental Cleanings in Baton Rouge, LA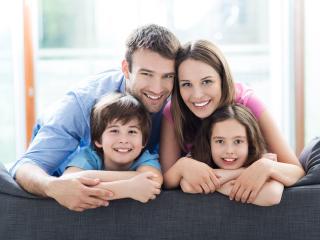 Keep Your Smile Bright & Healthy with Our Experienced Team
Our trusted dentists provide quality preventive care as part of our commitment to your overall oral health. To help maintain your healthiest and brightest smile, we recommend that you visit our office twice a year for regular dental exams and dental cleanings in Baton Rouge, LA.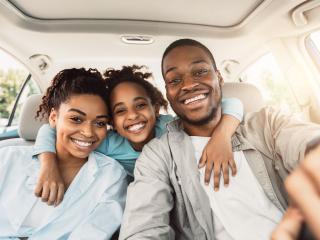 Maintaining Good Oral Health
Regular checkups at the dentist, as well as professional cleanings, are important for maintaining oral health. Our team is committed to keeping your smile bright and healthy. We work to prevent problems that can be avoided with proper dental attention, including cavities, infections, and decay. Our dentists and dental hygienists have been professionally trained to thoroughly clean and take care of your teeth in a way that you cannot do on your own. This cleaning will remove tartar and plaque from your teeth both above and below your gumline. Even the most careful at-home brushing and flossing methods don't fully clean the tartar and plaque off your teeth.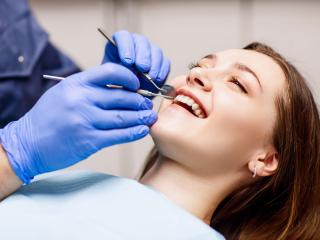 Dental cleanings and exams
Exams give our dentists a chance to evaluate your dental health and help prevent any serious problems. We will customize our care to ensure your dental priorities are met and will recommend specific options to help you achieve your dental and cosmetic goals. In addition to dental cleanings and exams, other preventive services may include:
Oral Cancer Screening
Periodontics
Achieving a bright, healthy smile requires more than care from our dentists. You must also maintain a routine of good oral hygiene habits, which include brushing, flossing, and a healthy diet that avoids sugary foods and frequent snacking.
Maintain Long-Lasting Oral Health with Dental Cleanings in Baton Rouge, LA Today
To experience 5-star-rated dental care from Corkern Family Dental, schedule your appointment today by calling 225-452-2887 or
clicking here
for our convenient online form.
If you are interested in cosmetic dentistry, you can take advantage of our
Complimentary Cosmetic Dentistry Consultation
which includes a discussion of your goals, an in-depth exam, digital x-rays, and a personalized treatment plan.
For those looking for orthodontic treatment, we offer a
Complimentary Orthodontic Consultation
including a discussion of your goals, an in-depth exam, digital x-rays, and a personalized treatment plan.
We also offer a
Complimentary BOTOX® Consultation
which includes a discussion of your goals and a personalized treatment plan.
As one of the premier dental practices in Baton Rouge, LA, our dentists and team at Corkern Family Dental also provide 5-star dental care to patients from Baker, Zachary, Denham Springs, Walker & Livingston, LA & the surrounding areas.