Dentures in Baton Rouge, LA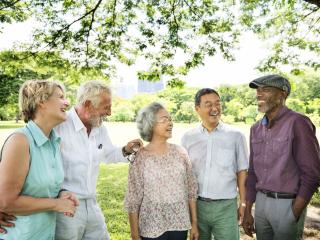 Face the World Confidently With a Natural-Looking Smile
At Corkern Family Dental, we understand that smiling with missing teeth can be embarrassing and make eating and speaking a challenge. That's why we offer a full spectrum of dental treatments including dentures for people who have lost their teeth. Dentures are removable dental appliances created to replace missing teeth. With dentures in Baton Rouge, LA, you'll be able to face the world with confidence, and without worrying about the condition or look of your smile.

Dentures can be necessary not only for aesthetic reasons but also to benefit your overall health. If you've lost all or some of your natural teeth, whether it's from gum disease or tooth decay, dentures can restore your smile and self-assurance. With the advancements in modern dentistry, dentures can even be made to closely resemble your natural teeth, so there's minimal change to your appearance.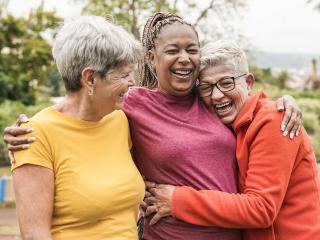 Types of Dentures at Corkern Family Dental
There are two types of dentures – complete and partial. Complete dentures are for patients who are missing all of their teeth, while partial dentures will only fill the spaces for missing teeth along an arch. When missing any teeth, partial dentures play an important role in preventing other teeth from shifting their position in the mouth.
Dentures have the following benefits:
Replace complete loss of all teeth in an arch
Replace partial loss of teeth in an arch
Enhance smile and facial tissues
Improve chewing, speech, and digestion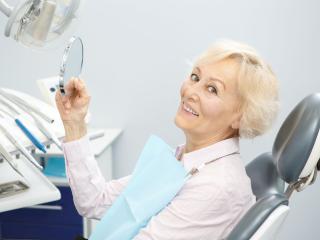 The Procedure
Getting dentures requires several visits to our office that are scheduled over the course of several weeks. Within these scheduled visits, we will take accurate molds to provide your custom-made dentures. Preliminary fitting appointments may be necessary to provide the optimal outcome in the shaping, color, and fitting of your denture. At your final appointment, your dentures will be ready for adjustment and to be placed by our dentist for a natural and comfortable fit. Now, all you have to do is smile!
Schedule an Appointment to Learn More About Dentures in Baton Rouge, LA Today
To experience 5-star-rated dental care from Corkern Family Dental, schedule your appointment today by calling 225-452-2877 or
clicking here
for our convenient online form.
If you are interested in cosmetic dentistry, you can take advantage of our
Complimentary Cosmetic Dentistry Consultation
which includes a discussion of your goals, an in-depth exam, digital x-rays, and a personalized treatment plan.
For those looking for orthodontic treatment, we offer a
Complimentary Orthodontic Consultation
including a discussion of your goals, an in-depth exam, digital x-rays, and a personalized treatment plan.
We also offer a
Complimentary BOTOX® Consultation
which includes a discussion of your goals and a personalized treatment plan.
As one of the premier dental practices in Baton Rouge, LA, our dentists and team at Corkern Family Dental also provide 5-star dental care to patients from Baker, Zachary, Denham Springs, Walker & Livingston, LA & the surrounding areas.