Bite Adjustment Treatment in Baton Rouge, LA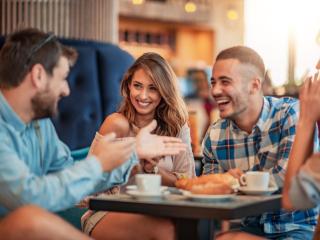 Eliminate Pain from Bite Issues with the Proper Alignment of Your Teeth
Occlusion refers to the way your teeth align. Normally, they should be straight, properly aligned, with the upper jaw just slightly overlapping the lower jaw. Malocclusion, on the other hand, is the condition where the teeth don't come together properly, leading to issues with your bite. There are different types of malocclusion depending on the way your teeth are misaligned. Malocclusion can lead to oral health complications, cause teeth and jaw pain, shifting teeth, and facial structure changes. At Corkern Family Dental, our specialist has the expertise to perform bite adjustment treatment in Baton Rouge, LA so your teeth align properly.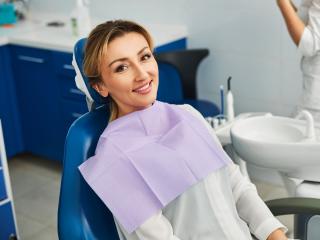 Types of Malocclusion
Overbite – The upper jaw significantly overlaps the lower jaw, leaving a large gap in between the teeth

Underbite – The lower jaw overlaps the upper jaw and protrudes outward, leading to a change in the shape of the face

Crossbite – One or more teeth on one side of the jaw do not correspond to the tooth on the other side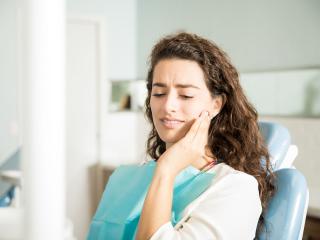 What Causes Malocclusion?
There are some risk factors for malocclusion, but most cases are caused by genetic factors, abnormal tooth growth, as the result of an injury, or if you've had dental treatments such as a crown, bridge, filling, or tooth extraction. When jaws aren't aligned correctly it means your neck and jaw never relax completely. This can lead to severe headaches, tooth pain, and neck pains. Some patients may develop bruxism, or teeth grinding during their sleep, and eventually, temporomandibular joint issues (TMJ).
Schedule an Appointment to Learn More About Bite Adjustment Treatment in Baton Rouge, LA Today
To experience 5-star-rated dental care from Corkern Family Dental, schedule your appointment today by calling 225-452-2877 or
clicking here
for our convenient online form.
If you are interested in cosmetic dentistry, you can take advantage of our
Complimentary Cosmetic Dentistry Consultation
which includes a discussion of your goals, an in-depth exam, digital x-rays, and a personalized treatment plan.
For those looking for orthodontic treatment, we offer a
Complimentary Orthodontic Consultation
including a discussion of your goals, an in-depth exam, digital x-rays, and a personalized treatment plan.
We also offer a
Complimentary BOTOX® Consultation
which includes a discussion of your goals and a personalized treatment plan.
As one of the premier dental practices in Baton Rouge, LA, our dentists and team at Corkern Family Dental also provide 5-star dental care to patients from Baker, Zachary, Denham Springs, Walker & Livingston, LA & the surrounding areas.