How A Cosmetic Dentist in Baton Rouge Can Help You Feel Great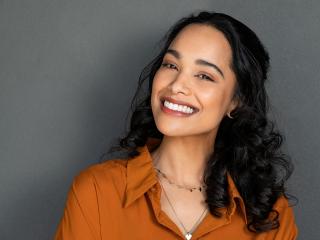 Our teeth matter to us. Even if they don't cause us pain, unflattering dental issues can seriously affect our confidence and day-to-day life. Here's an example: do you know of anyone who covers their mouth when they smile or laugh? They may feel self-conscious about how their teeth look. If this sounds like you or someone you know, a cosmetic dentist in Baton Rouge is probably up your alley! Give us a call at Corkern Family Dental and see what we can do to help you feel great about your smile.
Dental Appearance And Mental Health
We know that damaged teeth can cause significant physical health issues. But how does it affect our mental health?
Poor dental health often affects how we feel about ourselves and our self-confidence. And because we live in such an image-focused society, this can take a real hit to our psyche. To continue, if we feel bad about ourselves, we feel less inclined to speak or socialize. Due to bad teeth overshadowing everything you do, it only creates a cycle of poor oral and mental health. When our teeth are bright and brilliant, we can talk, eat, and smile freely without covering our mouths or avoiding others. What can our cosmetic dentist in Baton Rouge do for you?
What We Offer At Corkern
At Corkern Family Dental, we want you to feel good about your smile. That's why we offer a variety of cosmetic and restorative dentistry options to help increase your confidence and live your life. Currently, we provide the following services:
Porcelain Veneers: If your teeth are out of place, stained, worn, or have gaps—porcelain veneers could be the answer. In this procedure, we bond thin shells of porcelain to the front of your teeth for a straighter, whiter look. Veneers' translucent quality closely resembles the look of natural teeth.
Three-Unit Bridge: Missing teeth not only affect us mentally, but also physically by reshaping our jaws. So, to help you get a great smile and to stop your teeth from moving, a three-unit helps considerably. In this procedure, an artificial tooth is attached on each end to crowns and is placed over neighboring teeth to hold it in place. That way, there's no gap or shifting—and you'll feel much better.
Bonding: For slight imperfections, bonding is a perfect choice. If you suffer from stains, chipped, gaps, or crooked teeth, get in touch with us to schedule your appointment.
All-Porcelain Crowns: Translucent and naturally colored, all-porcelain crowns are an excellent choice when your teeth have severe issues. Crowns can restore chipped or misshapen teeth, protect weaker teeth or implants, or cover a large filling. These all-porcelain crowns don't contain metal, so it will look all-natural for years to come.
Give us a call to ask us more about our cosmetic procedures. We can help bring back your award-winning smile!
Visit Us For Quality Cosmetic Dentistry in Baton Rouge
Don't live with a subpar smile any longer! Get the help you need from the professionals at Corkern Family Dental. Request your appointment or if you have any questions, feel free to give us a call at 225-452-2887. Our cosmetic dentists want you to feel good in your smile. Stop by today!