Baton Rouge Dentist Provides More Than Just A Traditional Experience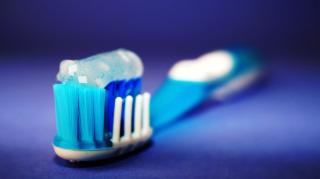 When you have a toothache, break, or cavity—it's just common sense to go to your family dentist. But what about facial procedures other than traditional dentistry? Well, who says you can't continue to go to your dentist? That's just one of the great things about our office at Corkern Family Dental. Our professionals are qualified to perform a handful of cosmetic facial procedures, namely BOTOX® and JUVÉDERM® XC. Discover how your Baton Rouge dentist can change more than just your teeth with Corkern.
Why Would A Dentist Offer BOTOX®?
It's not exactly common, but more and more dentists are offering BOTOX® products to their clients. Now, it's not out of the ordinary to wonder how BOTOX® and dentistry can go hand in hand. Usually, this is because many happen to think that dentists start and stop on teeth and gums. But this isn't true! Dentists actually extend their reach far beyond the mouth and usually know a lot about many facial procedures. Because of their facial finesse, dentists are perfect candidates to perform BOTOX® with the right education.

But what is BOTOX® exactly? Everyone and their brother has heard about it, but that doesn't mean they know what it is. Well, after years of frowning and creasing, many people tend to suffer moderate to severe frown lines. So BOTOX® was made as a prescription medication to combat these hard facial lines. People ages 18 to 65 are eligible for the procedure, which is performed by someone who has taken the extra education necessary. As the #1 prescribed product of its kind in the US, we suggest our clients give it a try if they suffer from aggressive frown lines. Ask our professionals during your next cleaning and see if this procedure is right for you.
Wait, What Is JUVÉDERM® XC?
On the other hand, what exactly is the lesser-known JUVÉDERM® XC? JUVÉDERM® XC is a gel filler used by doctors to smooth away wrinkles around the nose and mouth. We know, it's amazing—but how does it work? You see, skin at its best contains a large amount of hyaluronic acid (HA). This HA is a naturally hydrating substance that makes your skin elastic and appear younger. As you grow older, your skin loses more HA, thus causing you to gain more wrinkles and folds. Using JUVÉDERM® XC is a fantastic way to replace your missing HA for up to a full year. Make sure to ask us about it the next time you come to visit us!
Schedule An Appointment With Your Baton Rouge Dentist
Nobody ever said your dentist has to be a one-trick pony. If you're in need of JUVÉDERM® XC, BOTOX®, or just an old fashioned cleaning, Corkern Family Dental is your go-to Baton Rouge dentist. Schedule your appointment today for a better, brighter smile.

If you have any questions before your appointment, please feel free to call us at 225-452-2887 or email us at frontdesk@corkerndental.com. We look forward to helping you achieve your picture-perfect grin!