4 Reasons Why You Need Our Dental Membership Plan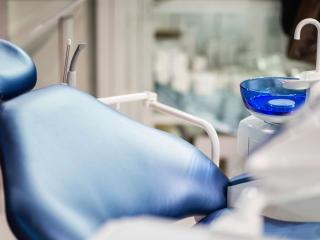 Did you realize that we offer a membership plan for our clients?
Everyone in Baton Rouge should have access to a dentist. So, we created a Membership Plan for both Individuals and Families.
According to the National Association of Dental Plans, a plan can cost as much as $366 annually ($680 for a family). Our plan is much less. The first member of your family (or an individual) is only $329 per year. Each additional family member over the age of 14 is $279/ year and children 13 and under are only $199/year. Our plan has no yearly maximum, no pre-existing conditions, no pre-authorization, AND no deductible.
So, what does that membership include? Here are the 4 reasons you need our plan.
Each year you belong to our membership plan you get:
1. Two Oral Exams
These examinations include a Visual Oral Cancer screening, Periodontal evaluation, and Intraoral camera exams done at your hygiene visits.
2. Two Hygiene Visits
For healthy gums! We hire the best dental hygienists in the business. Many of our clients were fearful of their cleaning prior to coming to our offices. We get many reviews from clients who no longer fear visiting the dentist.
3. Two Fluoride Treatments
Getting these treatments helps to make the tooth more resistant to deterioration from acid attacks from plaque bacteria and sugars.
4. Unlimited Digital X-rays At Your Hygiene Visits (Excludes Panoramic X-ray).
Digital X-rays expose you to less radiation and the images are available on our screens almost immediately. They are enhanced and enlarged for the best diagnostics.
But wait, there's more!

In addition to these benefits, we offer discounts off of our other services as well.

Members get 20% off of any Emergency visits to our office or additional hygiene visits. 20% off General Restorative Dentistry. If you want Cosmetic Dentistry services, you get 15% off of those services such as Veneers, Invisalign, and Zoom whitening to name just a few. If you need any of the products we sell, members get a 10% discount. Ask for one of our brochures to get the full list of services and discounts offered when you visit our office.

This is not dental insurance. There are other exclusions which are listed in the brochure we have available at the office.


We believe we are the best dental office in Baton Rouge and offer this so that everyone can have the opportunity for good oral health. Call our office today to schedule your appointment. Until next time. . .

"A tooth is much more to be prized than a diamond."

― Miguel de Cervantes Saavedra, Don Quixote
OUR MISSION
The affordable, Baton Rouge local, and professional dental practice of Dr. Marc Corkern provide pain-free, exceptional dental care, oral health, and patient education. We are dedicated to providing comprehensive dental treatment including developing a personal dental plan which includes ongoing hygiene care and periodic exams. We make every effort to educate patients about the benefits and advantages of appearance-related dentistry.